Yaaay! If you are here, I must thank you so much that you support the VILUBEE vision through our crowdfunding campaign. As a little gift for you, you can find some print templates that you can use as a gift for your child(rens). Let's enjoy a multicultural everyday life.
If you haven't supported the crowdfunding campaign yet, please do it now and show how much our work and the vision behind it means to you: www.startnext.com/vilubee
Certificate with free field
Certificates are more than just little gestures, they have a huge value for the presentee including long-term joy. Give away the bee-tastic certificate and I bet it will be well placed over the years in the kid's memory box of all-important memories. Next birthday is waiting? Or use it as a willy-nilly gift. Kids can't hear, see, feel it enough how great they are.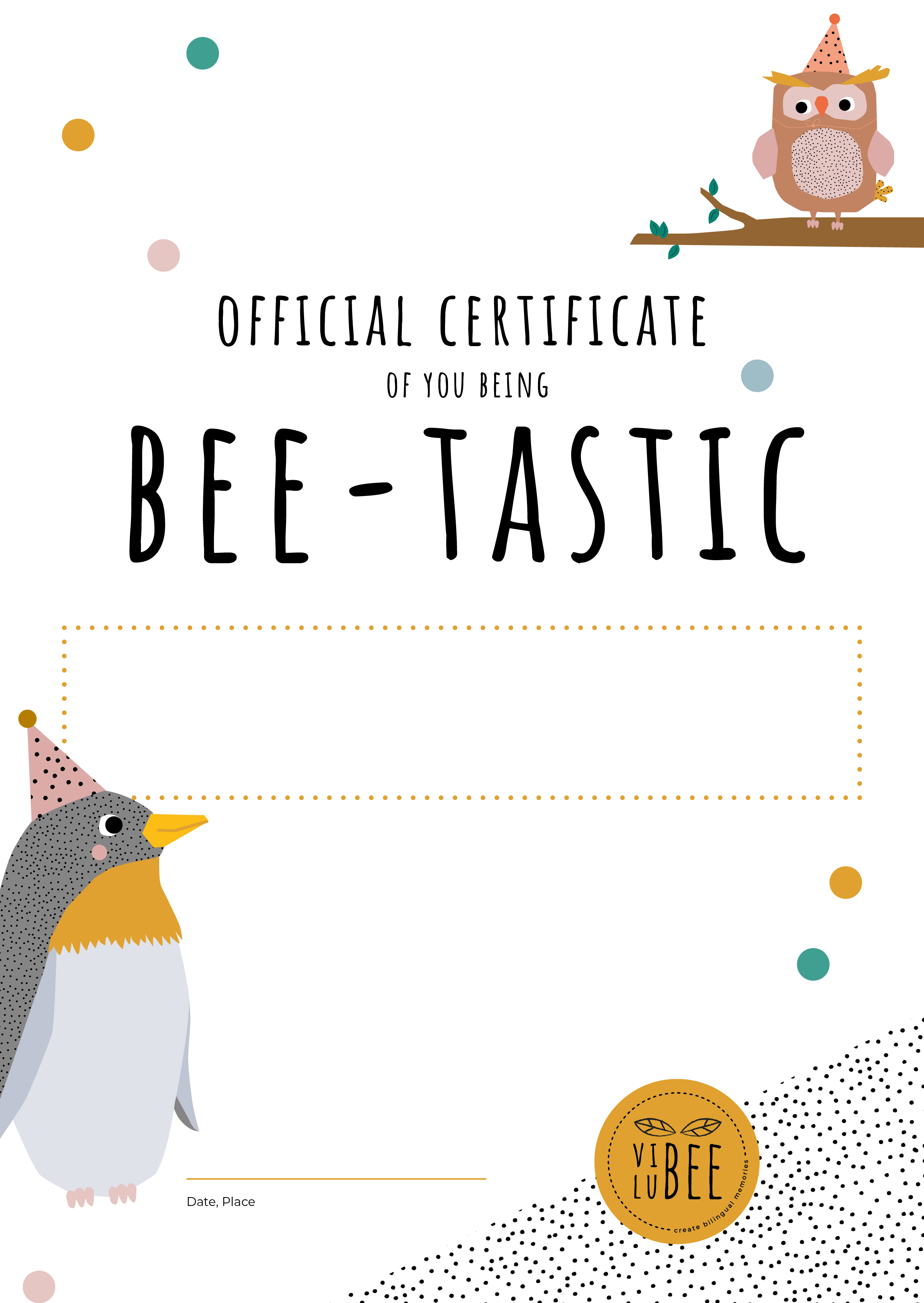 certificate as the best gift highlight
Bilingual Vocab Memory
Perfect for motivated parents who don't speak the other languages at home, or for fluently speaking parents who just need some daily reminders for new vocabularies that haven't been used much. Moreover good for elder kids that want to learn some bilingual vocabulary together with their families. For all a small cheat sheet and a lovely reminder to hang on.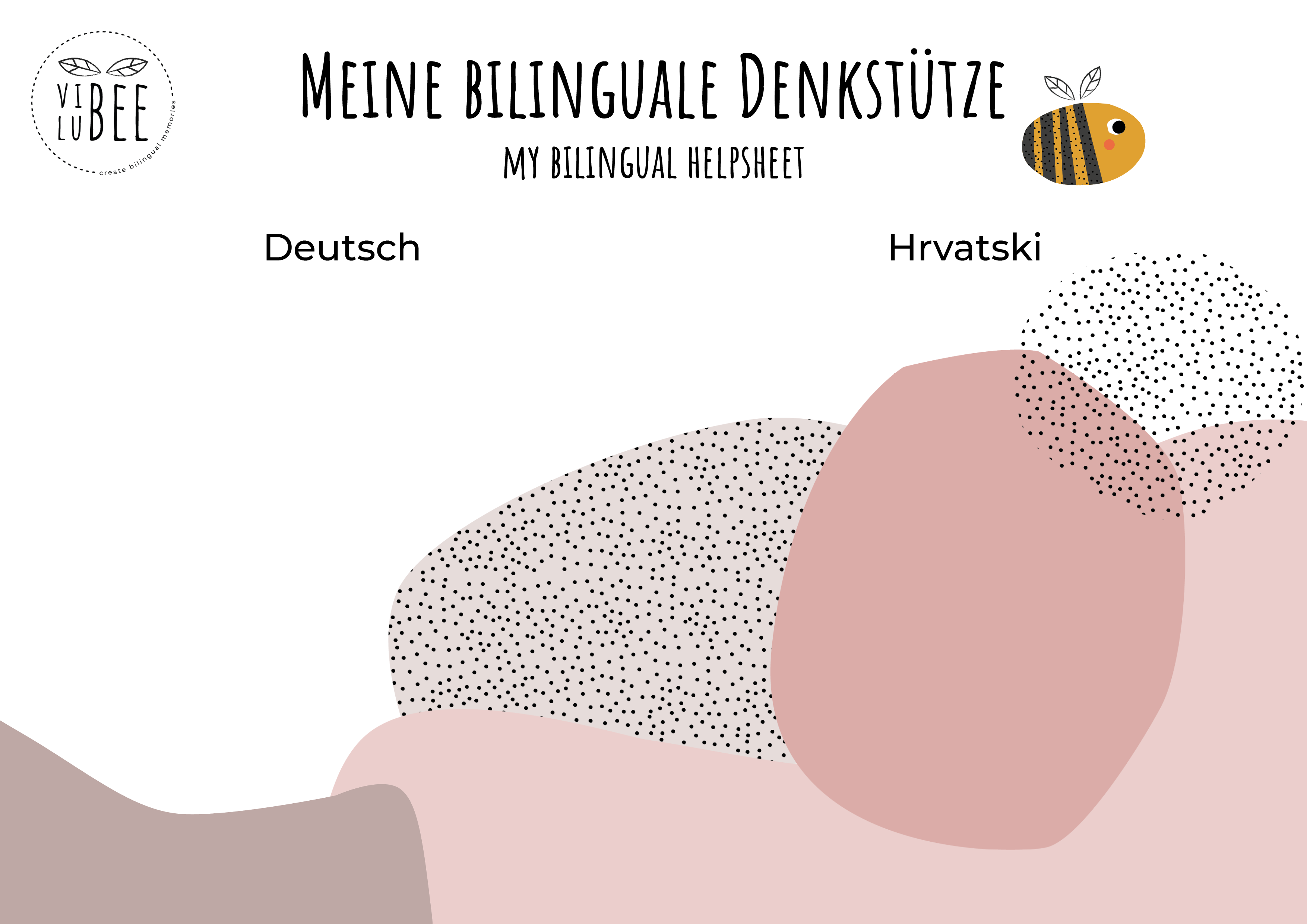 free print template for your home
VILUBEE Bilinguale Denkstütze DEU – ENGLISCH
VILUBEE Bilinguale Denkstütze DEU – KROATISCH
VILUBEE Bilinguale Denkstütze DEU – POLNISCH
VILUBEE Bilinguale Denkstütze DEU – SLOWAKISCH
VILUBEE Bilinguale Denkstütze DEU – RUSSISCH
VILUBEE Bilinguale Denkstütze DEU – SPANISCH
VILUBEE Bilinguale Denkstütze DEU – PORTUGIESISCH
VILUBEE Bilinguale Denkstütze DEU – FRANZÖSISCH
VILUBEE Bilinguale Denkstütze DEU – ITALIENISCH
VILUBEE Bilinguale Denkstütze DEU – TÜRKISCH
VILUBEE Bilinguale Denkstütze DEU – NIEDERLÄNDISCH
Deine Sprache(n) sind noch nicht dabei? Schreib gerne via hello@vilubee.de