Hallihallo & hello!
We are Vivien & Löwin, the beginning of the VILUBEE family, sharing one mission:
Making your world bee-tastic.
Our idea of an ideal world is a multicultural and open one. A world in which families consciously and mindfully take time for one another and can discover life together in a playful way. With VILUBEE we support families to say yes to their culture, yes to mutual bonding time, yes to the inner child. And we want to proceed in a way that conserves resources and the environment as much as possible.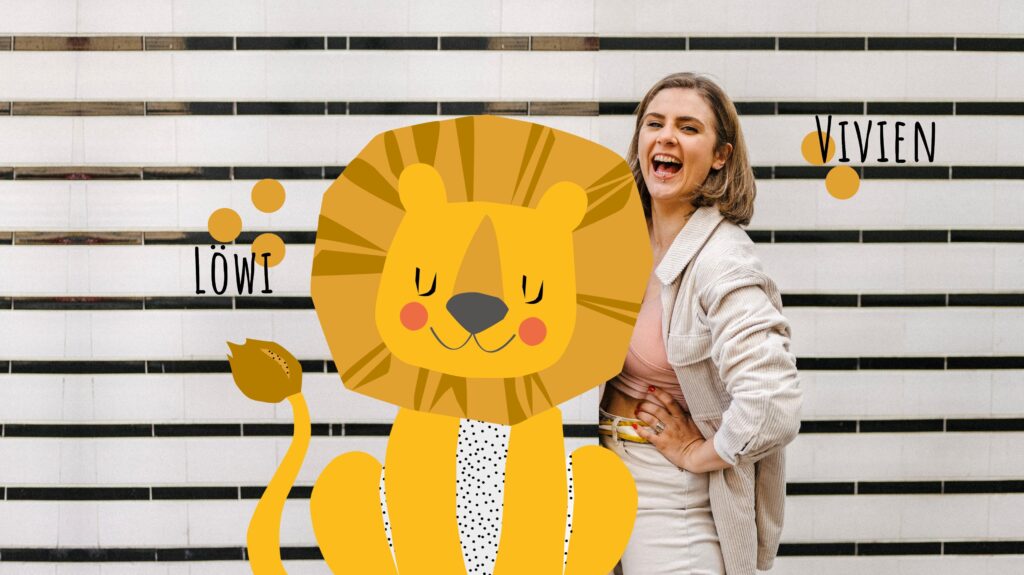 Vivien, the founder of VILUBEE, graduated with a Bachelor of Arts in Linguistics and a Master of Science in Business Management. Her analytical approaches to VILUBEE, are thus perfectly complemented by VILUBEE's playful designs.
Key Values & Visions
To live cultures. To translate languages into beautiful illustrations, which will then be brought to life by your children as the pictures that inspire creative stories and fantastic tales. To make it easier for you to integrate several languages into daily life and not only easier but also nicer.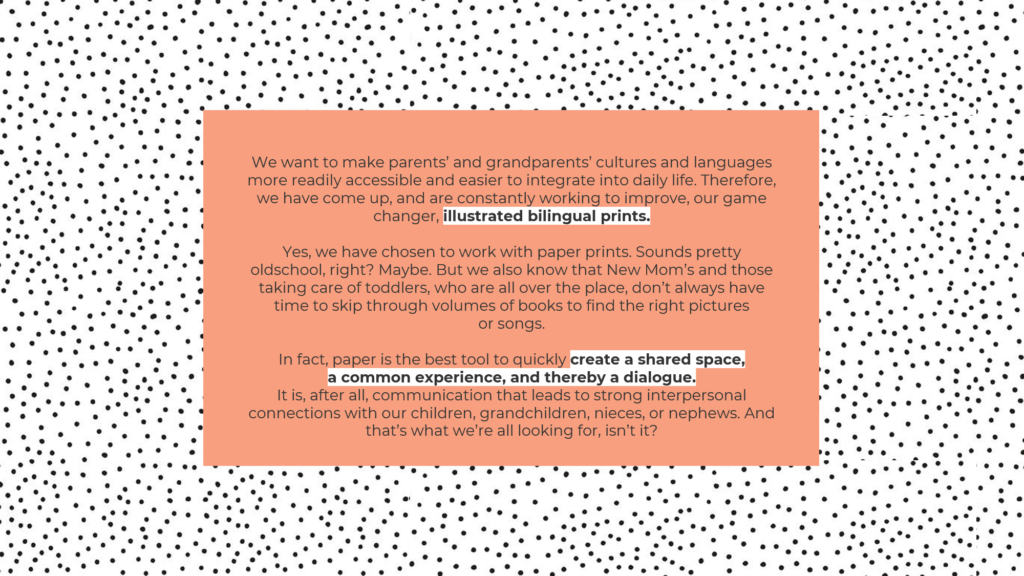 In addition, we work to make our products as sustainable as possible. Therefore, we use diverse sustainable packaging and paper materials, such as recycled paper, grass paper, and paper won from sustainable forestry. If you, however, have further suggestions, we'd be happy if you shared them with us: hello@vilubee.de
By Families for Families
When my son Löwin was born, I quickly realized that it was time to embrace a bilingual environment 'cause our son would grow up bilingual: German and Serbo-Croatian. However, it didn't take long for me and Löwin's father to figure that it wasn't all that easy.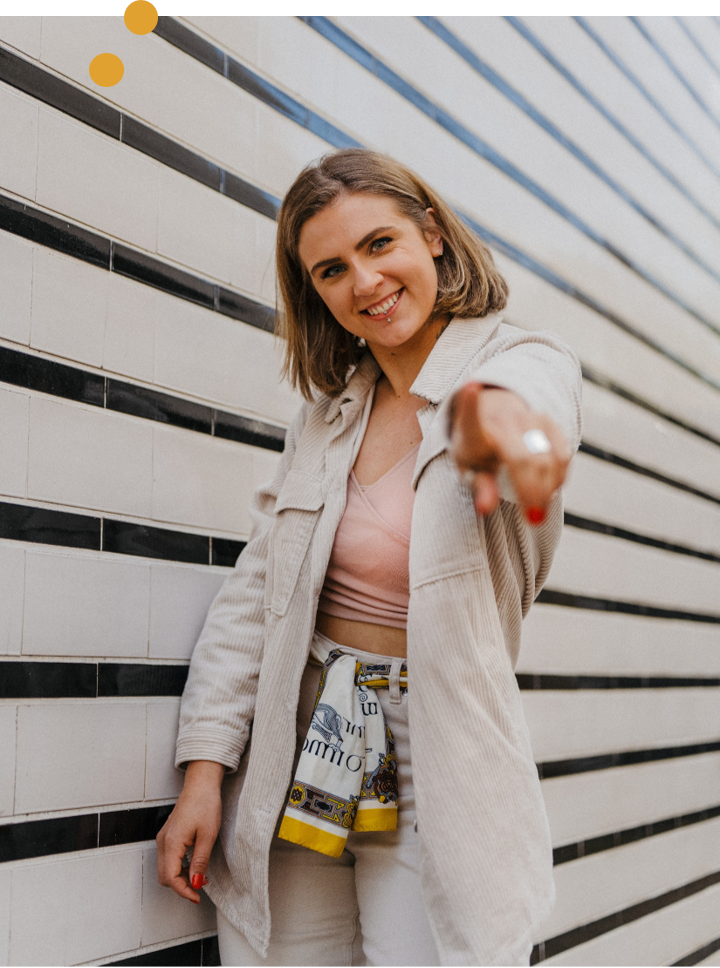 I'm envisioning something that accompanies families throughout their everyday lives in a playful and embracing manner. I want it to be something that inspires thinking processes and something that promotes dialogue and language. And I want it to be fun and play.
Vivien
The reason for this was that the main language at home was German and some material inspiration was needed as a push to get a conversation in the second language going. Being a second-generation migrant, Levin's father does speak his parents' mother tongue fluently. Still, never learned any children's songs or folktales. Moreover, looking at some picture books, some words just didn't come to his mind, because they were words one simply does not use on a daily or even regular basis. And when the first picture books were shown, he scratched his head here and there: "What is the Croatian translation for raccoon?". Same for me, I wanted to learn some basics so that I can at least understand my son in the future. We needed something visible, helpful, and fun.
We all are VILUBEE
VILUBEE is a project of the heart. It was founded for, with and through my son Löwin (name changed). On this point I want to thank everyone who supported me with all of their heart, time and skills. Thanks a mill!